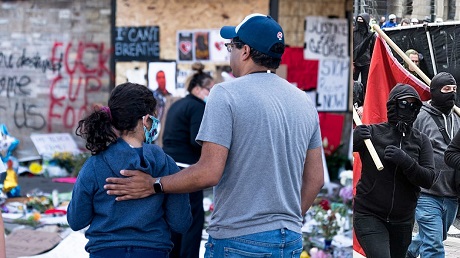 'Domestic Terrorism Bill' Only Deals with the Right.
The left is now in control of all relevant levers of power in the American federal government. As predicted, they are moving forward at full throttle speed to establish hegemonic control.
To fully achieve this, significant opposition must be eliminated. This is exactly what the Democratic Party, now possessed by radical ideologues, is carrying out with the proxy Biden Administration. The fabrication of bogeymen "terrorists" and the linkage they are making between this convenient "enemy" and the vast conservative movement is the shameless strategy being currently employed by the left.
Democratic members from the House of Representatives have recently submitted H. R. 350 The Domestic Terrorism Prevention Act of 2021 (DTPA) in the lower chamber. DTPA is not really an antiterrorism bill. The fact is that the Section 2331(5) of the Federal Criminal Code already defines terrorism. The USA Freedom Act(2015), which replaced the Patriot Act (2001), furthermore, provides additional tools to combat domestic terrorism.
Antifa and Black Lives Matter fall outside the purview of the Domestic Terrorism Bill
Continue Reading …'Domestic Terrorism Bill' Only Deals with the Right