Woke Capitalism: A Threat to Democracy.
Woke capitalism is a threat to American democracy. It is horrific enough that Big Tech and the corporate media are censoring conservative thought and editorializing speech within the public domain, in a hostile political climate where the Biden-Harris regime is radically shepherding an onslaught of illiberal policies, a prelude to authoritarianism. Big business, once a hallmark of America's dynamic free enterprise system, has been co-opted by the left and is today one of their most radical activists.
"Woke" is a vernacular (street talk slang) term concocted by the left to communicate a state of being aware of perceived "social injustice", as defined by Neo-Marxism's Critical Theory (CT) baggage of identity politics grievance claims. It has gained notoriety since the Black Lives Matter (BLM) Marxist movement adapted the verbiage, as well as other CT action groups.
The Woke Capitalism
"Apple, Disney, Amazon, and the National Basketball Association (NBA) are just some of the major brand names that partner with the Chinese communist regime to do business". (El American)
When the term is applied to corporations, it identifies the politicization of commercial policy along ideological lines, specifically, cultural Marxism's CT worldview imported from the communist Frankfurt School's German thinkers and later elaborated by French Postmodernist philosophers like Michel Foucault, Jacques Derrida, and Jean-François Lyotard.
Some, like retired New York University professor Michael Rectenwald, prefer to call this brand of ideologized commercial practice "corporate socialism" or "capitalism with Chinese characteristics". For practical purposes, they mean the same thing: private, big business promoting Marxist action variants, underpinned by CT belief systems, as part of its corporate policy. The structural concept of shareholder-based and stakeholder-calibrated commercial entities are grossly denaturalized when they transition to, in practice, state-owned enterprises of fascist or communist regimes.
In addition to destroying genuine, competitive, and free enterprise-focused market economics, woke capitalism is putting in jeopardy democracy in the United States. The intrinsic role that civil society plays in the popular sovereignty political scheme we call democracy, is stifled when private business assumes the role of partisan political actors.
This is a systemic crisis. This practice potentially converts direct shareholders and indirect ones, by way of mutual fund investments, into potential accomplices in the execution of political policies to which they do not subscribe. When the corporate bottom line is ideological adherence and not profit, big business has transfigured itself into commercial emporiums akin to those in state-directed entities in totalitarian systems.
Two-thirds of the largest U.S. companies, within the Standard & Poor's 500, have made statements of support for the communist BLM movement in 2020, as reported by MarketWatch. Examples of woke subservient behavior by corporations or their chief executive officers (CEO) are ramped. The Civic Alliance, a business coalition that serves far-left causes, has garnered over two hundred corporate supporters and/or top CEO signatures in the effort to challenge voter integrity laws, premised upon skewed interpretations of "voter suppression".
Black Economic Alliance, another left-wing political activist group, states that they have gathered the support of over five hundred companies and CEOs to the effort to "oppose" initiatives in 47 states that seek to limit voter fraud.
Americans have been mindful of the incursion by big business into the political terrain. It appears that the public's perception of this commercial leftist activism, promoting ideology instead of better products and services, has earned corporations a record-low 19% high trust branding, according to a 2020 Gallup poll. Among Republicans, the level of trust is even bleaker, down 26% since 2020, as per the survey giant.
The morally inexplicable factor that tarnishes any expressed concern about alleged injustices by woke capitalism, is its grotesque indifference towards crimes against humanity committed in communist countries where do they do business in. This conflicting ethical double standard, where unproven claims of potential voter interference against black Americans causes leftist corporate America to declare war on states, non-woke companies, or individuals that they feel goes against Marxist-inspired CT tenets, is appalling.
Apple, Disney, Amazon, and the National Basketball Association (NBA) are just some major brand names that partner with the Chinese communist regime to do business. All the mentioned corporations have no guilt for supporting a communist dictatorship that systematically tortures and is plagued with concentration camps where the most heinous crimes are committed.
Not a beep of conscientious remorse for collaborating with real oppressors. Major League Baseball (MLB) had no problem promoting baseball games in Cuba, where a 62-year-old Marxist-Leninist tyrannical state has suppressed all basic rights for Cubans of all skin colors. The MLB, embracing the communist Critical Race Theory dogma, has boycotted Georgia for defending clean elections.
Business and politics only blend naturally in totalitarian regimes. In a democracy, there is no place for politically active business entities. That is what state capitalism is. The mixture of commerce and ideology conspires against freedom. Woke capitalism must be stopped. Combined with the power of Big Tech, corporate media, and the left's control of the executive and quasi-domination of the legislative branch, big business must be checked. Let the boycotts begin!
©The Cuban American Voice. Originally published in @El American. All rights reserved.
🖋️Author Julio M. Shiling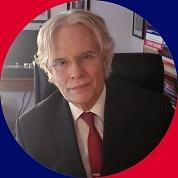 🖋️Author Julio M. Shiling
Julio M. Shiling is a political scientist, writer, columnist, lecturer, media commentator, and director of Patria de Martí and The CubanAmerican Voice. He holds a master's degree in Political Science from Florida International University (FIU) in Miami, Florida. He is a member of The American Political Science Association and The PEN Club (Cuban Writers in Exile Chapter).
Follow Julio on:
📚Published books 📺In the media 👨‍🏫 Conferences and Symposiums 🎙️Podcast The Shiling Summary