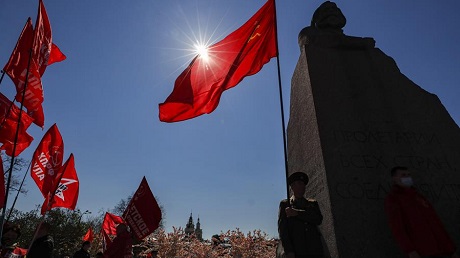 NAACP, Marxism, and Race as a Political Weapon.
There is a war being waged against American democracy. The new "Cold War" is being conducted, not so much by an external enemy, although there are foreign associate partners who are fully engaged in logistical and possible financial support like the Communist regimes in Cuba, China and scores of front NGOs bankrolled by international socialist oligarchs.
America's domestic enemies are plenarily Marxist, although conceptually camouflaged by well-packaged cloaks that speak of "social justice" but really mean and represent something else.
The issue of race has been the weapon of choice used for the advancement of socialism in America. This has been the case ever since the Bolsheviks took it upon themselves to globalize Communism. The confusion for some in not easily recognizing Communism's subversive offensive today stems from the fact that it underwent a theoretical reformulation upon the gross miscalculations of Karl Marx's predictions, which held together the philosophical pillars of classical Marxism.
Continue Reading …NAACP, Marxism, and Race as a Political Weapon