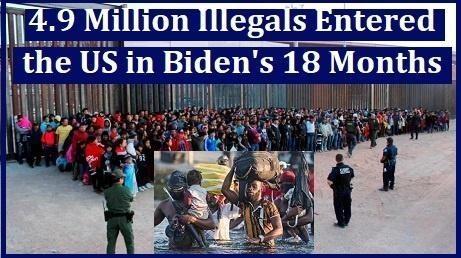 4.9 million illegally crossed the US border in 18 months of Biden. Nearly 5 million illegal immigrants have crossed U.S. borders in the 18 months since President Joe Biden took office, according to a new report.
A total of 4.9 million illegal aliens, including some 900,000 "gotaways" who evaded apprehension and have since disappeared into American communities, have entered the country by the end of July, the Federation for American Immigration Reform (FAIR) said in a statement on Aug. 16.
"Roughly the equivalent of the entire population of Ireland has illegally entered the United States in the 18 months President Biden has been in office, with many being released into American communities," FAIR President Dan Stein said in the press release.
Continue Reading …4.9 million illegally crossed the US border in 18 months of Biden