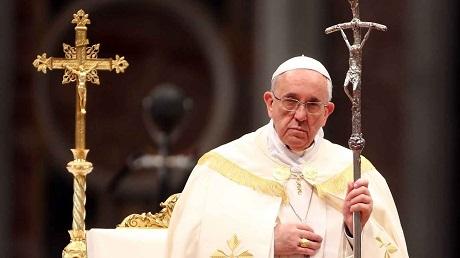 Is the Pope Marxist? He says he isn't, but his teachings say otherwise.
Is the pope Catholic?
It used to be the epitome of a question for which the answer was obvious, but in the days of Pope Francis, it's hard to tell anymore. The present occupant of the Chair of St. Peter has given many people cause to wonder if a more revealing question would be, "Is the Pope Marxist?" Recently, Pope Francis issued a curious warning against the dangers of hybrid Marxist Catholic theology. The Spanish-language Argentine edition of Aleteia reported that, in a letter to the Santa Maria Spirituality Center in Buenos Aires, the Pontiff warned against "the ideologizing of a Marxist tint of some Latin American centers in the '70s." The pope's rejection of Marxism, however, is nominal and inconsistent.
Read more ...Is the Pope Marxist?