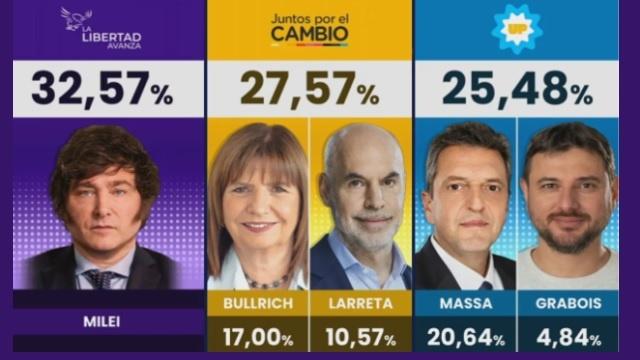 An Argentinian Opportunity
The upcoming election in Argentina offers the South American giant a golden opportunity to change course and depart from the control of Peronist hegemony. With the third-largest economy in Latin America (after Brazil and México), a highly educated and capable workforce, and an abundance of natural resources, Argentina has been held captive for many years by toxic left-wing dogma that has decimated living standards for Argentinians. Two of the three front-runners in the October 22 election promise to chart a different course. Javier Milei, the leading candidate, appears firmer in potentially completing the task since his commitment to dismantle statism is ideologically deep-rooted.
Argentina entered the 20th century as a prosperous country. In 1913, it was wealthier than Germany, France, Spain, and a host of other first-world nations. Before the 1930s, it fluctuated in standing among the top ten global economies. The available 2023 data places Argentina, as measured by GDP, in the 23rd spot in the world. This is over 100% less than where it stood at the beginning of the last century. Why the shrinkage?
It is not just a matter of sluggish economic growth. Inflation, a proven menace that impoverishes living standards and siphons wealth as a hidden tax, has vexed Argentinians for generations. We are talking about double-digit inflation. Additionally, this combined malaise of sedated growth and high inflation has caused its currency to plummet. The basket case of prosperity that Argentina once was has been relegated to the history books. When did this downward spiral begin?
Continue Reading …An Argentinian Opportunity