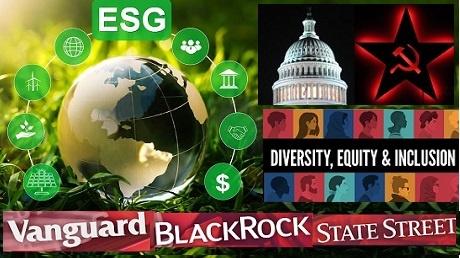 How Socialism is Gaining Control of American Business.
The weaponization of culture to advance Marxism, or as Karl Marx preferred to call it, "scientific socialism", started gaining meaningful influence in the American business community in the 1970s. The Fabian socialists were always clear on this point. Their principal discrepancy with classical Marxists was that they had faith that capitalism could be subverted and made to work for their collectivist nirvana. Instead of controlling the means of production by direct ownership, Fabians (as well as Fascists) argued that business could be suited to fit their political purpose and stewarded through cooptation. The ongoing deconstruction of capitalism is evidence that radical leftism has made enormous inroads into the free enterprise system, once one of the West's most prized possessions.
The fall of Soviet communism hastened the primacy that non-economic elements of Marxist theory would garner. The hegemonic domination of cultural, educational, civil, and legal institutions in democratic societies by advocates of modern (or cultural) Marxism accelerated the proposition that the market could be made to work for socialist objectives. If Vladimir Lenin could do it in 1921 with the New Economic Policy, a hybrid state-private (foreign capitalist) business arrangement that saved the Bolsheviks, the post-1989 Neo-Marxists, after all, were simply following him. This was precisely Deng Xiaoping's argument in 1977 and 1978 as he rallied his comrades to help build "Socialism with Chinese Characteristics" (the China Model) and thereby save communism in the world's most populated country. Marx and Engels argued constantly in favor of the primacy of praxis over theory. By the 1990s, the intellectual and practical notion of privately owned production had been completely revamped.
Continue Reading …How Socialism is Gaining Control of American Business