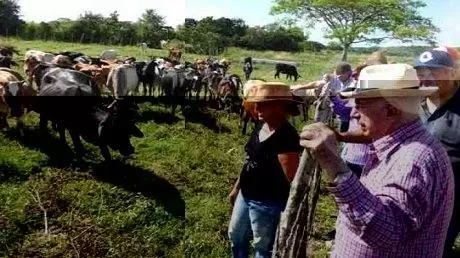 Castroism exploits cattle ranchers. Beef in Cuba: a round business for the state monopoly.
LAS TUNAS, Cuba. ─ "The cattle rancher is paid for his animals with devalued Cuban pesos, while the meat from those same cattle is sold to Cubans charging them U.S. dollars," we pointed out in the article Cattle, ranchers and the beef route in Cuba, published by CubaNet last April 19.
To corroborate that statement, we now bring to our readers some figures from the list of prices for the purchase of cattle by the state monopoly. We also show other numbers that indicate the cost and sale price, not only of the meat from these cattle in stores that only accept U.S. dollars as a means of payment (the so-called MLC stores), but also of other meats such as imported chicken, which is also subject to usury.
Continue Reading …Castroism exploits cattle ranchers