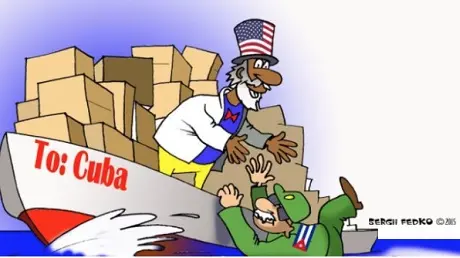 The embargo HAS worked. A few days ago the Foreign Affairs Committee of the U.S. House of Representatives held a hearing ► to discuss the recent rebellion in Cuba.
Among the guests was, in addition to our admired Rosa María Payá, Mr. -should I say compañero?- José Miguel Vivanco, director for the Americas region of the Human Rights Watch organization.
The verb "to watch" in English is to watch, but it is also to look, as when we watch a film with a wax paper tub full of popcorn and a cold soda next to us.
It seems that, with respect to the human rights situation in Cuba, Mr. Vivanco has dedicated himself more to see than to watch. I say this because in his deposition (ambiguity of the term) before the House Committee, Mr. Vivanco devoted a good part of his time to criticize the famous embargo.

Continue Reading …The embargo HAS worked