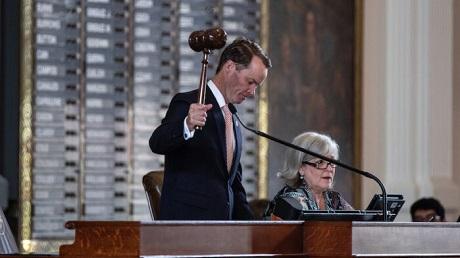 Texas House Speaker Dade Phelan on Saturday called for the lower chamber to be adjourned until Monday as not enough Democrats showed up for the special session.
"A quorum is not present," Phelan said Saturday afternoon. He adjourned the chamber until Monday minutes later.
Texas House Democratic Caucus Chair Chris Turner said that the Democrats broke the quorum in an attempt to block the Republicans' election bill.
Continue Reading …Texas House Special Session Adjourned as Not Enough Democrats Present