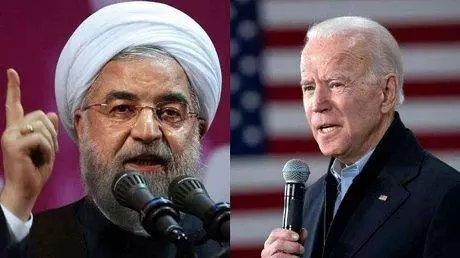 Biden's Feckless Foreign Policy in a Nutshell. Negotiating with adversaries from a position of weakness.
Biden's foreign policy doctrine in dealing with America's adversaries is simple: Appease or concede first and then try to negotiate.
Take Iran, for example. Former President Donald Trump had the Iranian regime on the ropes with his maximum pressure policy of increasing economic sanctions until the regime blinked. But when Biden came into office, he blinked first.
Biden is extremely anxious to reenter the disastrous nuclear deal with Iran known as the Joint Comprehensive Plan of Action (JCPOA). The Biden administration sent signals that it was willing to negotiate the lifting of some economic sanctions in concert with Iran's steps to reverse course and reduce its uranium enrichment to levels in compliance with the JCPOA. Biden all but begged for the U.S. to be indirectly involved in negotiations between Iran and the other remaining JCPOA participants - China, Russia, Germany, France, and the United Kingdom. Iran's delegation was meeting with representatives from these five countries in the same room, while messages were sent back and forth with U.S. representatives sitting separately at a different location.
Continue Reading …Biden's Feckless Foreign Policy in a Nutshell