DOJ 'Asked Me to Lie About President Trump' for Indicting Him: Proud Boys' Enrique Tarrio
'They were trying to coerce me into signing something that's not true.'
Tarrio, who was sentenced recently for 22 years for his participation in the Jan. 6 breach, reveals how the DOJ coerced him to connect Trump with the incident.
Henry "Enrique" Tarrio Jr., former chairman of the Proud Boys who was recently sentenced to prison, claimed that federal authorities allegedly tried to coerce him into signing a false statement implicating former President Donald Trump in the Capitol breach incident.
Mr. Tarrio,
accused
of seditious conspiracy to attack the U.S. Capitol on Jan. 6, 2021, was sentenced to 22 years in federal prison on Sept. 5. In a subsequent interview with media outlet Gateway Pundit, Mr. Tarrio said that prosecutors from the Department of Justice (DOJ) wanted him to sign a statement that proved "through several degrees of separation and connections, Tarrio had communicated with Trump regarding 'plans' for January 6."
"They asked me to lie about President Trump in order to indict him," he said. "I told them to pound sand, and because I refused to lie about President Trump, it cost me twenty-two years of my life."
"The truth is, I could have been home," said Mr. Tarrio. "I could have been home a long time ago. I could be in my warm [...]bed right now, laughing at the world, without a problem … and all I had to do in order to do that was lie about Trump. All I had to do was confirm a lie."
According to Mr. Tarrio, the DOJ allegedly approached him with the cooperation deal around October last year, before Jack Smith was appointed as a Special Counsel to investigate President Trump.
"Everything they wanted me to say is fabricated," he said. "This is how they are going to try to present evidence for Trump's trial … Find a bunch of people that do not want to go to jail to make up a story just to avoid jail time."
"I want to be unequivocally clear—I have no connection to President Trump or anyone in his family whatsoever. The connection simply just does not exist and never did."
Speaking about President Trump's Jan. 6 indictment, Mr. Tarrio pointed out that authorities have not connected the former president with the Jan. 6 protestors. Instead, they are claiming that President Trump "obstructed an official proceeding by doing certain things," he said.
"So they haven't connected Trump to the protest—to what happened at the Capitol that day. How nice, how beautiful would it be, to also have him connected to a person that they supposedly say coordinated the whole thing, right?," Mr. Tarrio said.
"It would be fantastic for their case. It would be an emotional pull. It technically can get him for seditious conspiracy at that point … if they have a connection, they can get him for seditious conspiracy—which might take him off the ballot in all 50 states."
President Trump is facing four indictments at present. One related to alleged hush money payments made to an adult star, another accusing the former president of keeping classified documents with him after leaving office, and two blaming him for election interference in the 2020 presidential race.
During a Sept. 8 Twitter Space event, Mr. Tarrio revealed to the outlet the names of two officials who were in the meeting when he was being pressured by federal agents to lie about President Trump—DOJ Lead Prosecutor Jocelyn Ballantine and Assistant US Attorney Jason McCullough.
Mr. Tarrio made similar allegations in a recent interview with The Washington Post. "They weren't trying to get the truth," he said. "They were trying to coerce me into signing something that's not true."
The Epoch Times has reached out to the justice department for comment.
Tarrio Sentencing, Targeting President Trump
Federal prosecutors had
sought
33 years in prison for Mr. Tarrio, who was described by court documents as a "naturally charismatic leader, a savvy propagandist, and the celebrity chairman of the national Proud Boys organization." Defense attorneys sought a 15-year prison term.
Mr. Tarrio was portrayed as a terrorist, which his attorney Sabino Jauregui contested. "My client is no terrorist," but rather a "misguided patriot."
His eventual 22-year prison term is the longest among all Jan. 6 defendants, exceeding the 18 years given to Oath Keepers founder Elmer Stewart Rhodes III in May, and Mr. Tarrio's co-defendant Ethan Nordean earlier this month.
Regarding the 22-year prison term, Mr. Tarrio told the outlet that he initially felt "numb" about the sentencing.
"I had Stockholm Syndrome. I thought he (Judge Kelly) was going to give me 27, 28, 30 years. When he gave me 22, I was happy for a second … then I really thought about it and realized 'what am I happy about?' It is a quarter of a century," he said.
"I feel numb. I can't even say I feel bad or good. I am just numb. I'm like … this is America. This is unreal to me. I don't think it ever will be real. I don't think I will wake up tomorrow and it will hit me. I don't think that will happen."
Mr. Tarrio was
sentenced
by U.S. District Judge Timothy Kelly, a Trump appointee who earlier sentenced Proud Boys leader Joseph Biggs to a 17-year prison term.
In July, Mr. Rhodes, the founder of Oath Keepers, had
warned
President Trump that there could be serious troubles ahead of him. Mr. Rhodes was found guilty of seditious conspiracy and other crimes related to the Jan. 6 breach.
"They're going to do the same thing to President Trump that they did to me," he said in a July 4
interview
with The Washington Times.
Mr. Rhodes alleged that the federal government is looking to have people from President Trump's inner circle turn against him while also scaring off potential witnesses who may come to his defense.
"You're going to get railroaded. You're going to be found guilty if you try to go to trial. So everyone's been demoralized and more likely to take a plea deal and agree to 'test-a-lie' against President Trump," he said.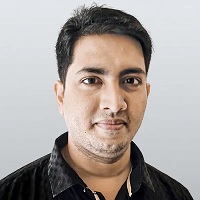 Author: Naveen Athrappully is a news reporter covering business and world events at The Epoch Times.