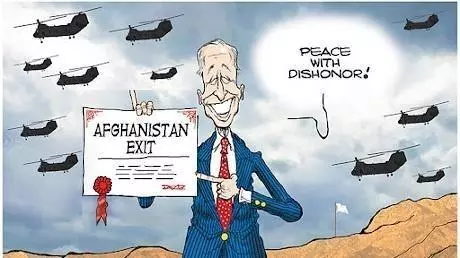 Biden Refuses to Admit Mistakes or Accept Accountability in Disastrous Afghanistan Exit. A defiant President Joe Biden defended his tumultuous exit from Afghanistan on Tuesday, refusing to admit mistakes or accept blame for lives lost or Americans left behind.
"Some say that the evacuation from Afghanistan could have been started sooner and completed in a more orderly fashion," Biden said. "I respectfully disagree."
Biden began by describing the military evacuation as a success, defying critics of his rushed exit from the country after the Taliban seized control of Kabul on August 15.

Continue Reading …Biden Refuses to Admit Mistakes or Accept Accountability in Disastrous Afghanistan Exit