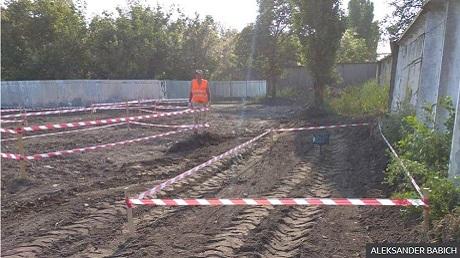 Stalin-era mass grave found in Ukraine. What may be one of Ukraine's largest Stalin-era mass graves has been identified by researchers.
The remains of between 5,000 and 8,000 people were found in 29 graves in the southern city of Odessa.
The site, believed to date back to the late 1930s, was uncovered during exploration works for a planned expansion of an airport.
Hundreds of thousands of Ukrainians are believed to have died during Joseph Stalin's rule of the Soviet Union.

Sergiy Gutsalyuk, the head of the regional branch of Ukraine's National Memory Institute, told AFP that the victims were likely to have been killed by the Soviet secret police unit during the late 1930s.
However, he said it would not be possible to identify the victims as any records were held in Russia.
According to the Ukrinform website, around 8,600 people in Odessa were sentenced to death by the Soviet secret police between 1938 and 1941.
The National Memory Institute had initially said it was not possible to estimate the number of people executed at the site, but that it already appeared to be one of the largest mass graves ever found in Ukraine.
One of the historians who worked on the discovery, Aleksander Babich, said on Facebook that there were likely to be even more bodies than had already been found, as excavations had not been completed in some parts of the site.
He added that there could also be further graves on a nearby site belonging to a military unit.
Ukrainian historians say that hundreds of thousands of people were killed during Joseph Stalin's violent repression of the 1930s, with other mass graves found in Odessa and elsewhere in Ukraine.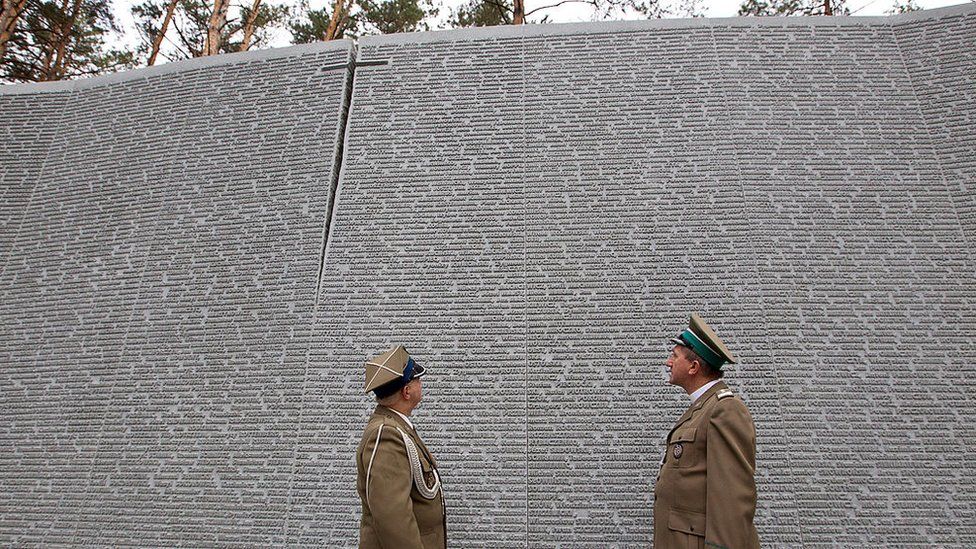 "AFP
image caption
Bykivnia, another mass grave site, lies near the Ukrainian capital Kyiv"
One of the largest sites is at Bykivnia, a forest outside the capital Kyiv, where some estimates say that more than 200,000 executed political prisoners may have been buried.