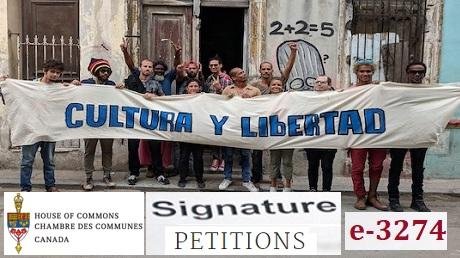 Petition e-3274: Canadians demand Defense of Human Rights in Cuba. Speaking-up about human rights abuses in Cuba.
The silence of most Canadian media about human rights abuses in Cuba is not surprising, but appalling. For most of the media, Cuba is as the exotic tourist "paradise" that Canadians very much like, it's just beaches, mojitos, salsa, and for some, "jineteras" (prostitutes in the Cuban lingo) and other sexual "businesses." Nothing about the recent arbitrarily detention, intimidation and imprisonment of independent artists, journalists and members of the political opposition as denounced by Amnesty International.
Lately we have seen a nationwide movement of Cuban artists, intellectuals and human rights activists who are raising their voices in support of individual liberties in Cuba and they have made urgent calls to the international community for solidarity and support. But the Canadian media prefer to ignore this movement. Silence, nada.

There is an online petition addressed to the Canadian House of Commons. The petitioners are asking MPs to: "1. Make a public statement in solidarity with the San Isidro Movement, the Patriotic Union of Cuba and all civil society groups leading the peaceful struggle for human rights in the island; 2. Unequivocally condemn the arbitrary detentions and intimidation of activists in Cuba, as has been done in the cases of Venezuela, Belarus and other nations; 3. Urge the Canadian government to join Amnesty International and the United Nations Working Group on Arbitrary Detention and demand the release of Cuban political prisoners Aymara Nieto Muñoz, Melkis Faure Hechevarría and Edilberto Arzuaga Alcalá, as well as hundreds of others arbitrarily imprisoned by the Cuban regime for political reasons; and 4. Exhort the Canadian government to invite human rights activists to its embassy in Havana and listen to their accounts of repression in Cuba."
This silence about human rights violations by Cuban authorities is unacceptable.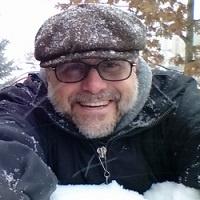 Author: Isaac Nahón Serfaty
. Professor in the Department of Communication at the University of Ottawa (Canada).Venezuelan born in Tangier, Morocco/Associate Professor and former Chair, Department of Communication, University of Ottawa. Follow Isaac Nahón Serfaty on Twitter @narrativaoral.
Read full article on CéC