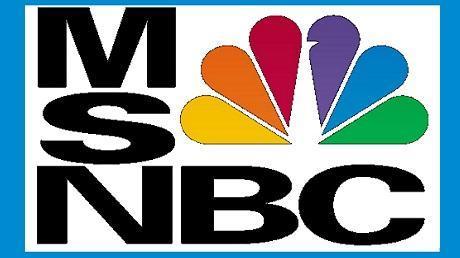 Mass media as propagandists. Biased, ratings-chasing news shows 'cancer' to society.
Another news figure has quit her job in disgust, this time at far-left MSNBC, but a media watchdog is asking if her liberal colleagues understand what is happening and why.
"We are a cancer and there is no cure," Ariana Pekary, who quit MSNBC two weeks ago, wrote on her website about the current state of the news media.
Pekary worked with Lawrence O'Donnell, the scowling host of "The Last Word" program, after joining the news network in 2013. July 24 was apparently her last day on the job.
Sticking with the "cancer" analogy, Pekary told readers she witnessed MSNBC skew its coverage of two big issues, the COVID-19 pandemic and racial unrest, in recent months.
"The model blocks diversity of thought and content," she complained, "because the networks have incentive to amplify fringe voices and events, at the expense of others."
Biased, ratings-chasing news shows 'cancer' to society
It does so, she continued, for ratings.
Pekary's exit from the MSNBC comes after New York Times editor Bari Weiss departed in mid-July. In a well-written exit letter addressed to publisher A.G. Sulzberger, Weiss blasted the newspaper's newsroom for being ruled by young, "enlightened" staffers who demand others agree with their views or get bullied if they refuse to drop those views, which she called "Wrongthink."
Curtis Houck of Media Research Center says both women found the integrity to leave the plantation.
"They've had their limit," he observes. "Between the pandemic and what's going on with race in this hyper-partisan time, and as we see with this MSNBC producer, they had enough."
Weiss, in fact, commented on social media about Pekary's public exit. "Integrity," she wrote.
Writing about Pekary's own exit letter, National Review writer Jim Geraghty noticed the now-departed producer was warning the cable news channels about their misguided motivation: Deliver political talking points, not news stories, for your core audience.
"They come to us for comfort," Pekary wrote of the MSNBC audience.
She further wrote:
Context and factual data are often considered too cumbersome for the audience. There may be some truth to that (our education system really should improve the critical thinking skills of Americans) — but another hard truth is that it is the job of journalists to teach and inform, which means they might need to figure out a better way to do that.
That problem is true, Geraghty writes, for viewers who watch Rachel Maddow on MSNBC and Fox News viewers who watch Sean Hannity.
Lawrence O'Donnell, a former television writer and Capitol Hill staffer, started at MSNBC as a hot-headed guest on "Morning Joe" in 2009 and won his own show in 2011. Beyond the bizzare "Stop the hammering!" incident in 2017, O'Donnell was forced to apologize last year for touting a one-source scoop that Russian oligarchs co-signed bank loans with Donald Trump.
Houck
"That would explain, it seems to me," O'Donnell smugly said live on the air, "every kind word Donald Trump has ever said about Russia and Vladamir Putin --- if true."
A day later, O'Donnell said that story "wasn't ready for reporting."
According to Houck, the media's partisan blindness may be catching up with it: A study of attitudes toward the press, conducted by Knight Foundation and Gallup, found 73 percent of Americans feel too much bias in news reports is a major problem.
"People don't trust them," he says of MSNBC. "This pandemic has exacerbated that and really, fundamentally, what you have is a group of people that refuse to accept responsibility or look inward."