Virginia Women for Trump rally at Supreme Court. Patria de Martí broadcast the LIVE coverage made by the NTD team.
Virginia Women for Trump Rally at Supreme Court for Fair Election.
Several groups gathered at the Supreme Court on Jan. 5, including Virginia Women for Trump. They called on lawmakers and the vice president to reject slates of electors from some swing states. They say those are unconstitutional.
Alice Butler Short, Founder and President of Virginia Women for Trump, said:
"Many see the wisdom of what we are doing and they understand that are many who adhere to the idea of a global government who tear us down and eviscerate us. In the same way that they have done with our great president for the past five years. We want him to know that we appreciate him, that we stand behind him, that we are here today because we believe in him and we believe the election was stolen."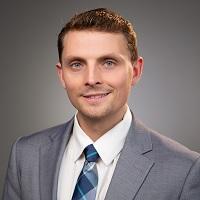 Author: Kevin Hogan is an anchor and broadcast reporter for NTD at the New York office. He covers breaking news, social issues, domestic politics, and US–China relations. @KRHogan_NTD