Violent mob action at Grant Park Protest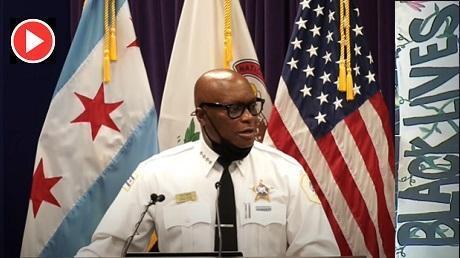 Superintendent David O. Brown addresses violent mob action at Grant Park Protest.
Video footage captured from CPD surveillance cameras and other sources shows the organized mob violence that infiltrated the protest at Grant Park on Friday, July 17, 2020. Chicago Police officers had fireworks, frozen water bottles and other projectiles thrown at them in what started as a peaceful protest. 49 CPD officers were injured, and 18 were sent to area hospitals for their injuries during this violent mob action.
Share your thoughts on this article!