Race, Riots, and the Police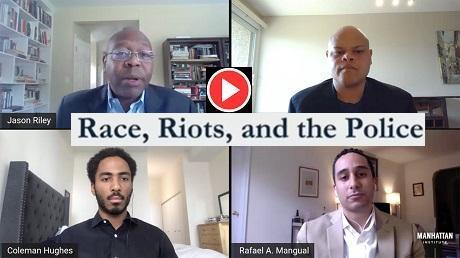 Even as protests over the death of George Floyd devolved into riots reminiscent of 1960s-era unrest, activists have made "defund the police" a rallying cry. The turmoil has reignited important debates about race, policing, and the future of urban life.
What does racial justice look like in urban policy? How should America's leaders think about public-order and policing amidst the current chaos? Join the Manhattan Institute's Coleman Hughes and Rafael Mangual along with Jamil Jivani, author of Why Young Men, for an important discussion of these issues, moderated by Jason Riley.
Share your thoughts on this article!