To combat Marxist indoctrination, Trump signs patriotic education exec order. Trump Takes Aim at Critical Race Theory, Signs Executive Order on 'Patriotic Education'
President Donald Trump said Thursday that the left's "cancel culture," including critical race theory and the New York Times' "1619 Project," is "toxic propaganda" that must be eliminated from schools and workplaces. Later, he signed an executive order on education.
"American parents are not going to accept indoctrination in our schools, cancel culture at work, or the repression of traditional faith, culture, and values in the public square. Not anymore," the president said at the National Archives in Washington. "Critical Race Theory, the 1619 Project, and the crusade against American history is toxic propaganda—an ideological poison that, if not removed, will dissolve the civic bonds that tie us together."
During the event, Trump instead proposed "patriotic education," applauding a grant awarded by the National Endowment for the Humanities to come up with a "pro-American curriculum that celebrates the truth about our nation's great history." He also signed an executive order establishing a commission to "promote patriotic education," which is called the "1776 Commission."
Trump said that in the midst of riots and unrest triggered by the death of George Floyd in Minneapolis, a "radical movement is attempting to demolish this treasured and precious inheritance," describing it as a form of "tyranny."
"There is no better example than The New York Times totally discredited 1619 Project," Trump said, continuing his assault on the New York Times' series that has been criticized as inaccurate by a number of political scientists and historians. "This project rewrites American history to teach our children that we were founded on the principle of oppression, not freedom."
The 1619 Project seeks to focus American history on the effects of slavery and the contributions of black individuals. The project's creator was awarded a Pulitzer Prize earlier this year.
Trump also said that critical race theory—an offshoot of the Karl Marx-influenced critical theory social philosophy that was promoted by the Frankfurt School of thought—is "being forced into our children's schools, it's being imposed into workplace training, and it's being deployed to rip apart friends, neighbors, and families."
Some on the right have said that critical theory and critical race theory are long-term attempts to subvert the American polity to bring about socialism or communism in the United States.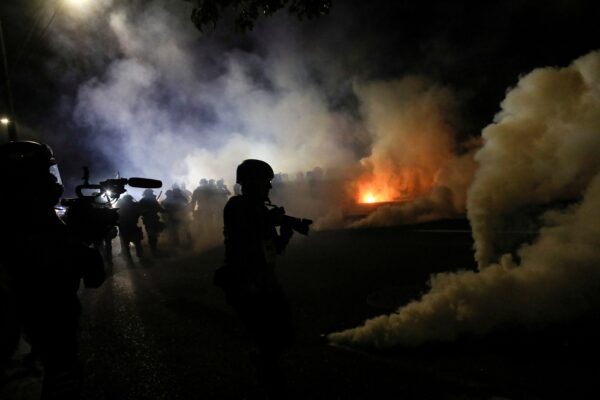 Earlier this month, Trump banned critical race theory training in federal agencies, with the White House describing it as "anti-American propaganda."
In the address, the president went a step further and said the left-wing rioting, unrest, and overall anti-police sentiment in recent months "are the direct result of decades of left-wing indoctrination in our schools," possibly referring to critical theory in general.
Meanwhile, Trump in recent weeks has assailed the New York Times' "1619 Project," which claims the American Revolution was fought to preserve the institution of slavery rather than for individual liberty and natural rights. On Sept. 6, the president wrote that he would not fund schools that use the project.
Trump's speech on Thursday is part of a broader effort to cast himself as the "law and order" candidate ahead of the November election as he pushes back against the protests, riots, and unrest triggered by Floyd's death in police custody.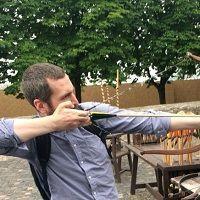 Author: Jack Phillips, Senior reporter
Jack Phillips, is a reporter at The Epoch Times based in New York.
Read full article on THE EPOCH TIMES