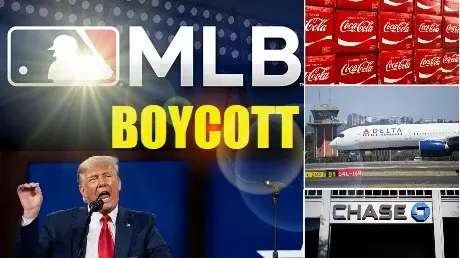 Trump: Boycott Businesses for Opposing Election Laws. Former President Donald Trump has long denounced the "dirty" play of liberal activists pushing cancel culture against conservatives throughout society, but now says "it is finally time" for Republicans and conservatives to do the same and boycott woke businesses offended by the passage of election laws.
"For years the Radical Left Democrats have played dirty by boycotting products when anything from that company is done or stated in any way that offends them," Trump wrote in a Save America PAC statement Saturday. "Now they are going big time with the WOKE CANCEL CULTURE and our sacred elections."
Trump calls on boycotts of some of the largest brands in U.S. culture — Coke, Delta Airlines, and UPS.

Continue Reading …Trump: Boycott Businesses for Opposing Election Laws