Trump: Boycott Businesses for Opposing Election Laws. Former President Donald Trump has long denounced the "dirty" play of liberal activists pushing cancel culture against conservatives throughout society, but now says "it is finally time" for Republicans and conservatives to do the same and boycott woke businesses offended by the passage of election laws.
"For years the Radical Left Democrats have played dirty by boycotting products when anything from that company is done or stated in any way that offends them," Trump wrote in a Save America PAC statement Saturday. "Now they are going big time with the WOKE CANCEL CULTURE and our sacred elections."
Trump calls on boycotts of some of the largest brands in U.S. culture — Coke, Delta Airlines, and UPS.

"It is finally time for Republicans and Conservatives to fight back— we have more people than they do — by far!" Trump's statement continued. "Boycott Major League Baseball, Coca-Cola, Delta Airlines, JPMorgan Chase, ViacomCBS, Citigroup, Cisco, UPS and Merck. Don't go back to their products until they relent. We can play a better game than them."
Trump's call expounds on a statement Friday night, calling for a boycott of baseball for its pulling of the All-Star Game from Georgia because the state passed legislation to codify election law that Democrats altered earlier in 2020 under the guise of the coronavirus pandemic. That law change was outside the authority of the state lawmakers.
The companies are those who opposed Georgia's passing election laws, including mandating voter I.D. for requesting a mail-in ballot.
"They didn't even get approval of our State Legislatures, which is mandated under the U.S. Constitution," Trump's statement continued. "They rigged and stole our 2020 Presidential Election, which we won by a landslide, and then, on top of that, boycott and scare companies into submission.
"Never submit, never give up! The Radical Left will destroy our Country if we let them.
"We will not become a Socialist Nation. Happy Easter!
Georgia's SB 202 regulates absentee ballot drop boxes, which were disproportionately placed in Democrat-controlled counties and districts versus rural Republican ones because of the funding contributions from Facebook founder Mark Zuckerberg, whose company has banned Trump from its platforms. Also, last week, Facebook even pulled a video interview of the former president because it had voice and words of President Trump.
Georgia's voting law also requires photo ID for absentee voting and restricts the distribution of free food and water to voters waiting in line. The latter effort seems unusually restrictive, but Republican critics opposed Democrats' grassroots efforts to give freebies to voters who showed up to vote for their candidates.
Picking up on President Joe Biden's race rhetoric railing against the passage of voting laws, the CEO of Delta Airlines told employees in a memo: "It's evident that the bill includes provisions that will make it harder for many underrepresented voters, particularly Black voters, to exercise their constitutional right to elect their representatives."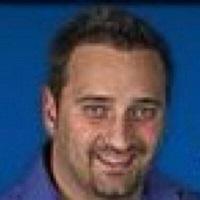 Author: Eric Mack. Digital Media Veteran, Writer, Editor and Manager / He has been tweeted by the President of the United States