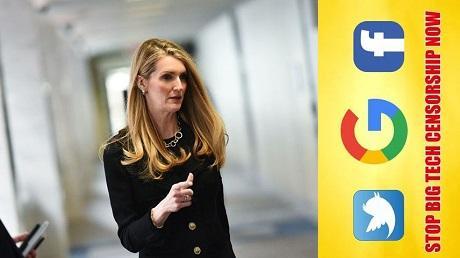 Legislation proposed to limit Section 230 immunity. Exclusive — Kelly Loeffler Introduces Bill to Stop 'Un-American' Big Tech Censorship of Free Speech.
Sen. Kelly Loeffler (R-GA) introduced legislation Wednesday to limit the scope of big tech's Section 230 legal immunity to stop "un-American" censorship of free speech on the Internet, Breitbart News can exclusively reveal.
"Free speech is the bedrock of American democracy, with our Founding Fathers enshrining this sacred right in the First Amendment to the Constitution," Loeffler outlined in a statement.
Loeffler introduced the Stop Suppressing Speech Act of 2020, which would replace ambiguous terminology in Section 230 of the Communications Decency Act with more concrete terms to preserve free speech on the Internet. The legislation would use the terminology recommended by the Department of Justice (DOJ).

Continue Reading …Legislation proposed to limit Section 230 immunity