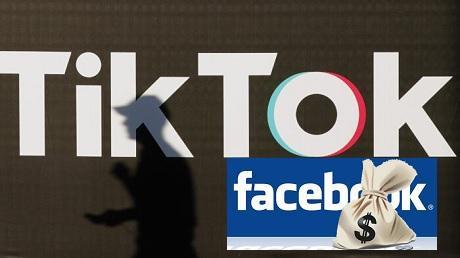 Facebook fact-checkers partially funded by China. Funded by Chinese Money Through TikTok, a social media platform run by a Chinese company that owes its allegiance to the Chinese Communist Party (CCP)
While Facebook portrays its army of fact-checkers as independent, the money behind at least one carries a distinct taint.
One such fact-checker, Lead Stories, is partly paid through a partnership with TikTok, a social media platform run by a Chinese company that owes its allegiance to the Chinese Communist Party (CCP). TikTok currently is being probed by U.S. officials as a national security threat.
Moreover, the organization that's supposed to oversee the quality of fact-checkers is run by Poynter Institute, another TikTok partner.

Lead Stories says it's been contracted by ByteDance "for fact-checking-related work," referring to TikTok's announcement earlier this year that it has partnered with several organizations "to further aid our efforts to reduce the spread of misinformation," particularly regarding the CCP virus pandemic, which originated in China and was exacerbated by the CCP regime's coverup.
Lead Stories was started in 2015 by Belgian website developer Maarten Schenk, CNN veteran Alan Duke, and two lawyers from Florida and Colorado. It listed operating expenses of less than $50,000 in 2017, but had expanded sevenfold by 2019, largely because of the more than $460,000 Facebook paid it for fact-checking services in 2018 and 2019. The company took on more than a dozen staffers, about half of them CNN alumni, and became one of Facebook's most prolific fact-checkers of U.S. content.
This year, the funding sources included Google, Facebook, ByteDance, and several online advertising services. Advertising brought it less than $25,000 last year, the group said.
"The bulk" of the funding still comes from Facebook, it says.
Part of its revenue comes from subscriptions to "Trendolizer," its viral content tracking tool. "For privacy reasons, we cannot reveal the list of Trendolizer users … but none of them individually accounted for more than 5% of our revenue," it says.
The Trendolizer website only shows three pages "powered" by it: Trendolizer.com, LeadStories.com, and StoryTide.com, a news aggregator started by LeadStories in 2016.
Lead Stories didn't immediately respond to emailed questions from The Epoch Times.
Censorship
Facebook's fact-checking partnerships have drawn criticism as they facilitate censorship. A post that's flagged as false by the partners not only gets furnished with a warning label and a link to the fact check, but Facebook "significantly reduces the number of people who see it," the company says on its website.
The fact-checkers themselves can choose what content to review and decide what is labeled as false and why. Any complaints about the verdict must be raised with the fact-checkers, who aren't known to readily reverse themselves, even when their fact checks themselves require fact-checking.
Lead Stories has recently focused on disputing claims about voter fraud, contributing to censorship of the topic on Facebook.
ByteDance
TikTok's owner, Beijing-based ByteDance, has had its own censorship controversies.
In September 2019, The Guardian reported that TikTok instructed its moderators to censor certain videos that mention topics considered "sensitive" by the Chinese regime, such as the Tiananmen Square Massacre and Falun Gong, a spiritual practice that has been severely persecuted in China since 1999. The report was based on leaked documents detailing the app's moderation guidelines.
TikTok said at the time that such policies were replaced in May 2019 and are no longer in use.
But in December, the platform came under fire again, for suspending the account of a U.S. teen who posted a video criticizing Beijing's suppression of Uyghur Muslims in China's far-western Xinjiang region.
And in June, the app closed the account of a Chinese international student in New Jersey after he posted a video spoofing the Chinese national anthem.
ByteDance didn't immediately respond to emailed questions from The Epoch Times about its fact-checker partnerships.
Pledging Party Allegiance
Chinese businesses are required to toe the Party line; ByteDance founder Yiming Zhang found out the hard way that even a perceived lack of enthusiasm for CCP censorship isn't tolerated.
In 2018, CCP officials shut down his humor and meme app Neihan Duanzi (translated as "Insider Jokes"). In response, Zhang issued a self-criticism letter, pledging allegiance to the Party agenda.
"Our product took the wrong path, and content appeared that was incommensurate with socialist core values, that did not properly implement public opinion guidance," the letter said, according to a translation by China Media Project.
Zhang promised his company would focus on "strengthening the work of Party construction, carrying out education among our entire staff on the 'Four Consciousnesses,' socialist core values, [correct] guidance of public opinion, and laws and regulations, truly acting on the company's social responsibility."
"Four Consciousnesses" refers to ideological directives issued by CCP leader Xi Jinping several years ago that require Party members to closely adhere to CCP ideology, support Xi, align with the Party leadership, and think about the "big picture."
Zhang also committed to "further deepening cooperation with authoritative [official Party] media, elevating distribution of authoritative media content, ensuring that authoritative [official Party] media voices are broadcast to strength."
The U.S. Department of Justice cited Zhang's letter in a recent court filing, calling him a "mouthpiece" of the CCP regime.
National Security Threat
The Trump administration is reviewing ByteDance's 2017 acquisition of Musical.ly, a Chinese video-sharing platform that was popular among U.S. teenagers for lip-syncing videos. ByteDance shut down the platform, and its millions of users were forced to switch to TikTok after the merger, jump-starting the app's massive growth in popularity among American youth.
The administration and some members of Congress say TikTok is a national security threat because ByteDance is governed by Chinese law, which includes a stipulation that the company must make all its data controllable by the regime. ByteDance says its TikTok services are hosted in the United States with backups in Singapore. The CCP maintains a close relationship with the Singaporean government.
U.S. Commerce Department issued an effective ban on TikTok that was supposed to take effect on Nov. 12, but the move has been blocked by courts.
The administration is negotiating with ByteDance to sell its U.S. assets to Walmart and Oracle.
Who Checks the Fact Checkers?
Facebook fortifies its justification for the use of fact-checkers by saying they need to be certified by the International Fact-Checking Network (IFCN). The organization, founded in 2015, is run by the nonprofit journalism school Poynter Institute.
TikTok lists Poynter and another fact-checking project, MediaWise, as partners.
Poynter marketing director Tina Dyakon declined to say how much the organization is paid by ByteDance.
"We do not disclose details of business contracts," she told The Epoch Times via email. "Poynter partnered with TikTok this year for fact-checking and media-literacy work."
She said Poynter maintains editorial independence and follows its ethics policy.
In 2019, IFCN was almost entirely funded by eBay founder Pierre Omidyar—a major Democratic donor—as well as Google and progressive billionaire George Soros. Facebook also is listed as one of the previous donors.
Who gets certified is decided by the IFCN's seven-member advisory board made up of representatives of fact-checking organizations. Only two seem to have any experience covering U.S. political news. One is Glenn Kessler, former foreign policy reporter and now the head of the fact-checking feature at The Washington Post. Kessler and his team earlier this year published a book called "Donald Trump and His Assault on Truth."
The other is Angie Drobnic Holan, editor-in-chief at PolitiFact, which is owned by Poynter.
IFCN Director Baybars Orsek previously told The Epoch Times that board members recuse themselves from voting and deliberations on certifications for organizations they hold major positions in.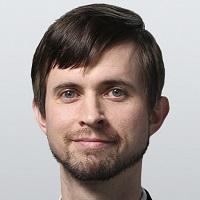 Author: Petr Svab is a New York-based reporter focusing on breaking news. Originally from Prague. @petrsvab
Reuters contributed to this report.
Read full article on THE EPOCH TIMES