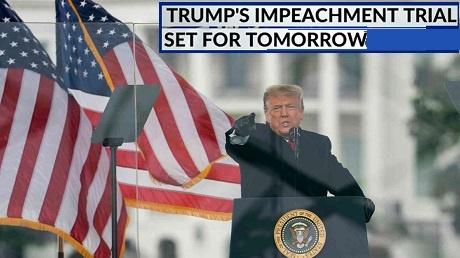 Trump Defense Team Will Show Videos of Dems Violence Speeches.
Former President Donald Trump's defense team will show videos of Democrats encouraging violence and destruction in 2020 at his Senate impeachment trial on Tuesday, one of his lawyers said.
The video clips are intended to rebut claims that Trump incited violence at his January 6 rally near the Capitol in Washington, D.C.
When asked by Fox News' Laura Ingraham about using a video montage of Democrats encouraging chaos and violence, Trump lawyer Bruce Castor said, "you can count on that."

Continue Reading …Trump Defense Team Will Show Videos of Dems Violence Speeches