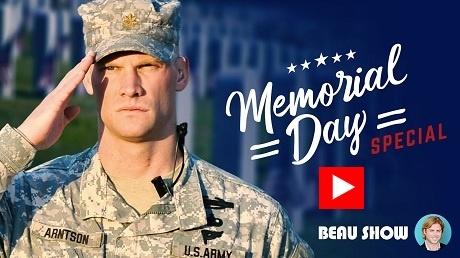 Memorial Day Honors Heroes. Why We Celebrate and What We Should Remember?
Often lost in Memorial Day celebrations is the real meaning of the holiday. In order to preserve this tradition, which has been honored since the days of the Civil War, I dedicate this episode to the fallen. May we always remember your sacrifice so that we can enjoy the freedom that they so bravely fought to preserve.
Watch the full episode on YouTube: https://youtu.be/U1pN-CSggP0
Hosted by the two-time Emmy-nominated actor and singer-songwriter Beau Davidson, The Beau Show addresses issues affecting everyone and invites conversation and critical thinking, normally unseen in mainstream media.
The Beau Show is an NTD show available on YouTube and NTD website.
Author: Beau Davidson: Follow us on Facebook, Instagram, Gab and Twitter