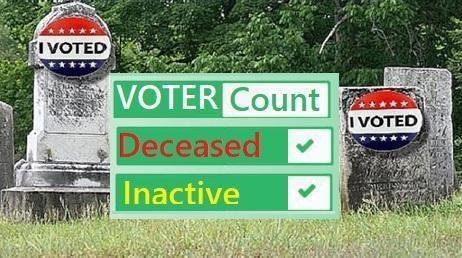 440K potentially fraudulent ballots found in CA. Reports claim 440K questionable ballots sent to deceased or inactive voters in California.
Millions of California voters have turned in their mail-in ballots early amid an intense election cycle.
In Orange County, the ballot count within the first few days of early voting was up by 400 percent compared to four years ago. On Tuesday, Registrar of Voters Neal Kelley stated tens of thousands of ballots are already being scanned and sorted by machines.
"What you're seeing here are the ballots that are coming in from mail or drop boxes and these ballots, the first stop they make is this device which captures the signature of the voter and then we make the comparison to the voter's signature on file and then we open the ballot if it's eligible," he explained. "The volume you're seeing in these trays is about 20,000 higher than it was four years ago, so it's significantly higher in volume."

Continue Reading …440K potentially fraudulent ballots found in CA