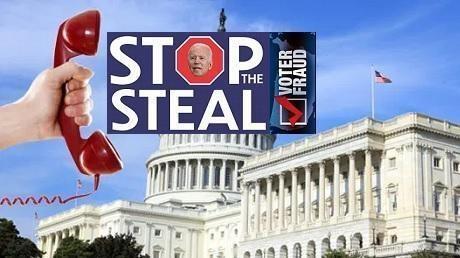 CONTACT YOUR HOUSE MEMBER AND SENATOR. CONTACT YOUR ELECTED REPRESENTATIVES AND DEMAND THAT THEY CHALLENGE THE ELECTION RESULTS.
This past November's presidential election was plagued by irregularities and anomalies, particularly in six key states such as Pennsylvania, Wisconsin, Michigan, Arizona, Georgia, and Nevada. Considering this reality, they therefore lack legitimacy. The American political system provides the constitutional tools to address this situation (Article II, Section 1, Clause 2). The Constitution gives primacy to state legislatures in electing electors. When the election bears an insufficient number of electoral votes, the House must hold a contingent election.
BELOW IS THE CONTACT INFORMATION FOR YOUR CONGRESSMAN AND SENATOR.
Click on the following images: