Articles by Julio M. Shiling
The Politicization of Justice: How An Antifa Axeman Got Scot-Free After Vandalizing U.S. Senate Office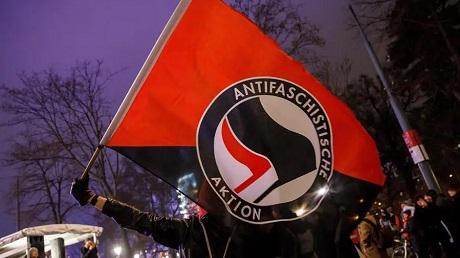 The Politicization of Justice: How An Antifa Axeman Got Scot-Free After Vandalizing U.S. Senate Office.
The Antifa activist who tried to break into the North Dakota senator's office in Fargo with an ax went virtually unpunished and was embraced by members of the Democratic Party.

AUTHOR JULIO M. SHILING 11.30.21 3 MINUTE READ
Democracy, that expression of popular sovereignty within the framework of a republic, categorically, necessitates the rule of law. When equality before the law is trashed, free societies run amok. The case of Thomas Alexander Starks, an Antifa member of Lisbon, North Dakota is a case in point that highlights how different shades of justice are being applied in America's justice system.