Articles by Julio M. Shiling
The Pamphleteering of Castro's Crooked Education Claims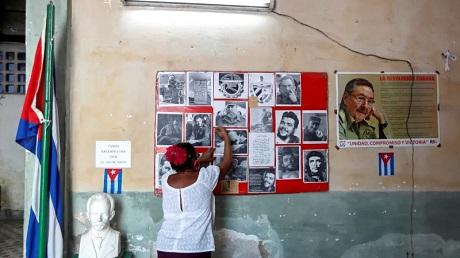 The Pamphleteering of Castro's Crooked Education Claims.
It has been a long-standing myth that Cuban communism is an educational giant. The evidence contradicts this propaganda stunt. It's a shame that media like Axios play the role of puppets and misinform.

AUTHOR JULIO M. SHILING 10.07.21 4 MINUTE READ
Fidel Castro's ideological coup d'état on the movement to oust the authoritarian regime of Fulgencio Batista ushered in Cuban communism. From its prenatal state in the Sierra Maestra Mountains, his rhetoric was founded and nurtured upon lies. A complicit American media facilitated the proliferation of all the falsehoods of the closet tropical Marxists. Herbert Matthews— a New York Times reporter who first interviewed Castro in the Oriente province mountains in 1957—lied to the world about the number of "guerrillas" present, their activities, and the socialist inclinations of the Castro brothers. The deceit on the media's part continues to this day.