Articles by Julio M. Shiling
The Democrat's Dirty War on the Nation and Trump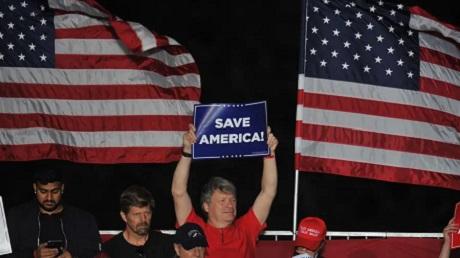 The Democrat's Dirty War on the Nation and Trump.
The DNC's ploy to incapacitate Trump has greater implications than simply playing dirty to ban someone from running for the presidency—this is an unprecedented power grab that could fundamentally change our Republic.

AUTHOR JULIO M. SHILING 12.17.21 3 MINUTE READ
A "dirty" war is typically understood to mean an unconventional manner of carrying out warfare and is usually depleted of moral integrity. This strategic maneuver need not necessarily be violent, although violence can be conveniently exploited. The left's conspiracy to interfere and impact the 2020 election was
confessed
in that monumental TIME article from February 4, "The Secret History of the Shadow Campaign That Saved the 2020 Election." The cabal of woke oligarchs, mainstream media propagandists, and DNC operatives succeeded in their undertaking. The January 6 Capitol Building irruption has been manipulated to tentatively complete this insidious plot.