Articles by Julio M. Shiling
AMLO's Socialist Anointment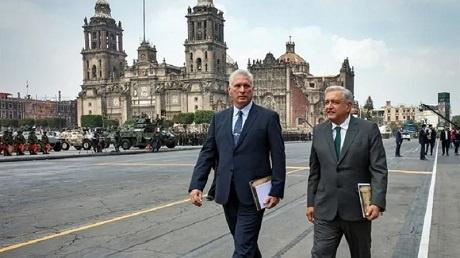 AMLO's Socialist Anointment.
The 211th Mexican Independence Day festivities and the 6th CELAC Summit all served the purposes of elevating AMLO within the socialist ranks.

AUTHOR JULIO M. SHILING 09.20.21 4 MINUTE READ
Last Thursday, September 16th, was Mexico's 211th independence declaration anniversary. A massive civic-military parade was prepared for the occasion. The event, however, was dedicated to socialism at Andres Manuel Lopez Obrador's (AMLO) request. It was not Mexico that was honored but Cuban communism. This was a pagan, political religious festival, where the command center of continental socialist imperialism, Havana, officially anointed AMLO. It was an affront to Mexico and the free world.
The Cuban dictator, Miguel Diaz-Canel, was the guest of honor. AMLO followed meticulously the script that the Marxist-Leninist government gave him.