Articles by Julio M. Shiling
A Bogus 'Insurrection'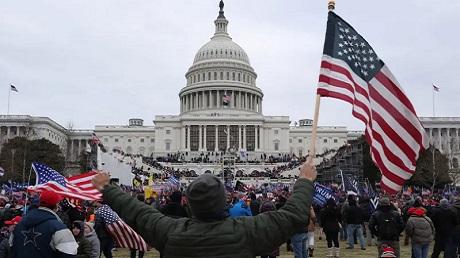 A Bogus 'Insurrection'.
The claims that the January 6 riots were an organized plot to take over the U.S. government have been debunked by the FBI.

AUTHOR JULIO M. SHILING 1.06.22 3 MINUTE READ
The left, which today includes the DNC, mainstream media, and Big Tech, along with a few dissident Republicans (Never Trumpers), barefacedly refer to the January 6 Capitol Building breach (J6) as an "insurrection." This is deceitful and petty. It undermines American democracy. This is done, not out of ignorance: it is a targeted maneuver shielded by postmodern and cultural Marxists' demolition of language, meaning, and concepts, that suits political ends.
There is an unequivocal precision of what an "insurrection" is, given its legal ramification. The J6 incident, unambiguously, does not fall within its categorization. Not even remotely. As the FBI concluded in August 2021, after investigating for more than seven months, there was no centralized plan directed by Donald Trump, his administration, or any group or movement, including those labeled as "far-right." The theory that there existed a plot to interfere with the business of Congress or unlawfully enter the Capitol was falsified by the FBI.