Open Borders Activists: 'Cops and Borders, We Don't Need Them!'
A group of open borders activists and illegal aliens demanded "total freedom" from both law enforcement and borders during a lengthy demonstration in Washington, DC, Friday, where Secret Service made arrests after activists blocked an intersection near the White House.
Several activists, some of whom are affiliated with the group Movimiento Cosecha, carried megaphones and led the crowd in chants of "Cops and borders we don't need them. All we want is total freedom!" Watch the VIDEO:

According to a release detailing the protest, illegal aliens, DACA recipients, and their allies moved to block traffic around the White House on President Biden's 100th day of office to protest what they described as "crumbs" from the 78-year-old commander-in-chief and his fellow Democrats.
"President Biden ended his first 100 days in office with broken promises and insufficient action for my community," Gema Lowe, an organizer with Movimiento Cosecha, said in a statement, criticizing Biden's pursuit of a "piecemeal" strategy" instead of blanket amnesty — a reference to the Dream and Promise Act, specifically.
"Biden originally committed to a pathway to citizenship for all 11 million undocumented immigrants. Now he is ready to pursue a 'piecemeal' strategy instead that would exclude me and millions of others who have lived in this country for decades," Lowe said.
"We deserve better. That is why today I am willing to risk arrest, detention, and deportation to demand papers, not crumbs," Lowe added.
Hector Morales, another organizer and DACA recipient, also proudly asserted he would risk arrest to "tell President Biden that I won't accept piecemeal bills that exclude and criminalize my own community members."
"I won't accept these crumbs. We need permanent protection for all," he said.
According to the release, "thousands of undocumented workers and families with Movimiento Cosecha and partner organizations will mobilize downtown to demand 'Papers, Not Crumbs' from President Biden and the Democratic Party" on Saturday.
President Biden's Secret Service arrested several activists as the protest unfolded, prompting allies to shout "we love you" and "we see you."
At one point during the demonstration, activists broke out in song, singing, "We are not afraid" and "we will live for liberation because we know why we were made."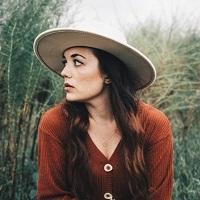 Author: Hannah Bleau @hannahbleau_ @BreitbartNews reporter.
Read full article on BREITBART