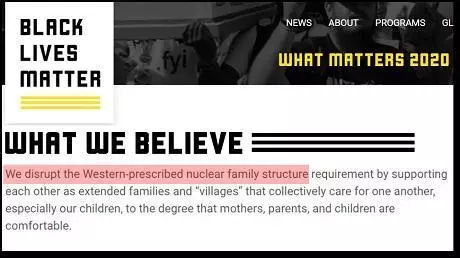 The official Black Lives Matter organization removed a page on its website that summarized its beliefs, which included a rebuke of the "Western-prescribed nuclear family structure."
The group, co-founded after the death of Trayvon Martin in 2013, removed a page titled "What We Believe," which included a variety of positions on public policy issues beyond police reform and police brutality. Among its news releases includes a call for a "national defunding of police," later decrying police "reform" as ineffective.
"Page Not Found. Sorry, but the page you were trying to view does not exist," the page reads.

Continue Reading …BLM deletes anti-traditional family language from website