Castroism in campaign against independent press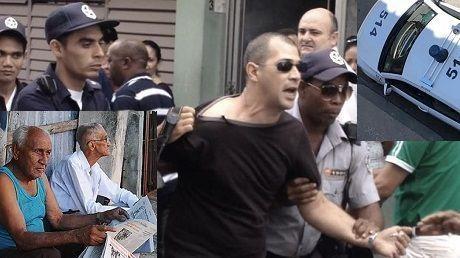 Castroism in campaign against independent press. The regime's fierce harassment of Cuban journalists is denounced at the IAPA.
A panel organized by the Inter American Press Association (IAPA) at its biannual meeting, addressed the aggressions against journalists and media in the continent, among which the case of Cuba was detailed.
Cuban independent journalist Henry Constantín denounced that house arrest of the independent press "has become the daily bread" on the island where journalists are arrested, interrogated and threatened.
The director of the digital publication "La Hora de Cuba", resident in Camagüey, explained that every time there is a relevant date the homes of journalists dawn surrounded by State Security agents.
"The telephone has become a powerful tool, that's why they take them away," he added.
The IAPA Mid-Year Meeting, which is being held virtually from Tuesday until next Friday, Constantin heard about the presence of independent journalists in significant events such as the protest of hundreds of Cubans in front of the Ministry of Culture in November 2020 and the events in the Havana neighborhood of San Isidro, where several artists and communicators barracked themselves, some of them on hunger strike.
"In that group there were several independent journalists (...). They were all forcibly taken out by agents disguised as health officers and subjected to a harsh process of house arrest without a court order," Constantin recalled.
That night, he said, the Government carried out the largest Internet outage ever: "It has never been such a global outage, from which only the embassies were spared", he explained.
Constantín also denounced that for more than a week the youtuber "El Gato de Cuba", who humorously criticizes the reality of the island, has been detained, incommunicado and without formal accusation.
Constantín also mentioned that the harassment is sometimes also directed at the family members of the communicators.
The journalist regretted that "freedom of information in Cuba is still a dream".
Share your thoughts on this article!