14 year old mentally retarded boy remains in prison in Cuba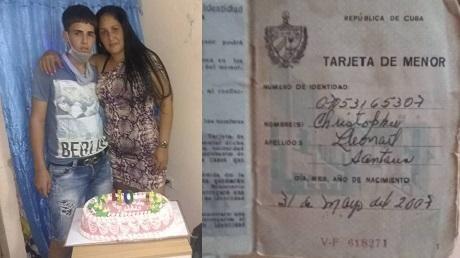 14 year old mentally retarded boy remains in prison in Cuba. Regime prevented for 22 days the minor detained after 11J to have his medicine and is beaten by Castro's repressors.
For 22 days the Cuban regime denied access to his psychiatric medication to the minor Christopher Llenoart Santana, detained after the protests that broke out on July 11.
"Yesterday, after 22 days, Naika Santana was finally able to bring her 14-year-old son (...) the haloperidol medication that he must take systematically for his psychiatric disorder and which he has not consumed since his arrest on July 17," confirmed journalist Ivette Leyva Martínez.
Mother denounces physical mistreatment of 14 year old mentally retarded boy imprisoned for demonstrating on 11J (VIDEO):
Leyva Martínez described as "aberrant" the government's treatment of minors detained after the demonstrations. The group of volunteer activists coordinated by the NGO Cubalex, in which the communicator participates, has so far registered the detention of 33 minors under 18 years of age and over 18 years old. Of these, 21 are being released, 10 are still in detention, and 2 cases are still in the process of verification, they reported.
Regarding the case of Christopher Llenoart, journalist Leyva Martínez denounced that "in all this time Naika has not been able to see him, only to talk to him on the phone. Christopher is accused of throwing stones in a protest after 11J. How is it possible that a mother cannot see her minor son for almost a month? How can a child be kept in jail for almost a month for throwing stones?"
The communicator recalls that the minor "has a medical history (...) that supports his psychiatric disorders and has even had suicide attempts. (...) In this case, being a minor with mental health disorders, the treatment he has received is even more unfair".
He believes that incarcerated minors are in a more vulnerable situation than adults. "As lawyer Laritza Diversent explains, justice is delivered in an extrapenal way and therefore they do not even have the right to due process. These minors are left under the guardianship of the prison authorities and the parents lose de facto parental authority over them," added Ivette Leyva Martínez.
His mother denounced beatings and mistreatment
Christopher Lleonart Santana has "slight mental retardation", which did not matter for him to be detained after the July 11 demonstrations in a center for minors, where he was allegedly beaten by officers of the Ministry of the Interior (Minint), his mother denounced in declarations to ADN Cuba.
Naika Rosa Santana Leiva told this newspaper that at 3:00 a.m. on July 17, police arrested Christopher Lleonart (14 years old), her only son, who was accused of "vandalism" for participating in the anti-government protests.
On the day of the arrest, "they processed him at the police station at Cuba and Chacón, in Old Havana. He was there for 12 hours under investigation. They mistreated my son," said Santana Leiva.
The authorities decided to send the adolescent to the so-called "José Martí" Integral Training Center, known as "El Combinadito", an internment institution for minors run by the Ministry of the Interior and located in Guanabacoa (near the Combinado del Este prison for adults).
Identity card of Christopher Lleonart Santana
Although officially it is a "reeducation center" with a school facade, in practice it functions as a prison for youths who, because of their age, cannot be tried as adults.
"At the moment they were taking him to El Combinadito they wanted to put handcuffs on him. I as a mother refused, because you don't put handcuffs on a minor," says Naika Santana.
"Yesterday I spoke to my son and he tells me that they are beating him, that they are giving him cookies [slaps]... to my minor son, with special problems." She explains that Christopher has "mild mental retardation," certified by health professionals, and is not receiving medication.
"My son takes medication, he has been seeing a psychiatrist since he was 5 years old and they are not giving it to him. Now every time he calls me, he tells me that the officers there are beating him. He is a child with mental problems, he has his papers and medical certificates.
Naika Santana says that, despite his condition, he "was treated like a delinquent. They did not take into account that he is a mentally retarded child".
Since the teenager's hospitalization, his mother has not been able to see him, she has only received a few calls that usually leave her more anguished than before.
"Talking about this puts a lump in my throat, I start to cry," she confesses to ADN Cuba. "A few days ago I spoke to him on the phone and he told me that a policeman ordered him to put his hands forward and beat him with a belt (...) now my son has a swollen finger," she denounces.
This Wednesday, July 28, Naika Rosa Santana called the detention center again. "And I get an instructor named Yolanda, who treated me very badly, and she put my son on me. When Christopher picked up the phone the first thing to tell me was that a guard fell him to cookies," said the mother.
Christopher Lleonart Santana is in a kind of limbo. Although the police authorities see him as a "vandal", they cannot prosecute him as an adult, hence the minor has no right to a lawyer to defend him against these accusations that his mother asserts are "unjust".
According to Unicef, minors under 16 years of age who commit acts that Cuban law classifies as crimes are dealt with through an "administrative process".
This occurs in the Evaluation, Analysis and Orientation Centers for Minors, under the jurisdiction of the Ministry of the Interior, where a representative of the Ministry of Education, another from the Ministry of the Interior and a psychologist make an "evaluation" of the adolescent and determine if he or she will be interned.

"But that is the same as a trial without defense. He is going through the same thing that an adult goes through, he is being unjustly prosecuted", denounced Christopher's mother.
This Thursday Naika Rosa Santana and Christopher's father contacted the juvenile detention center again and a guard who answered the call told them that he was "calm" in Detachment 2, a place that according to the mother "is like a cell".
To make matters worse, prior to his current confinement, the teenager had tried to "take his own life twice due to his illness".
"I am a mother who is desperate, I am lifeless, and I want my son to be released. Here in Cuba they have him unjustly imprisoned," concluded Naika Rosa Santana.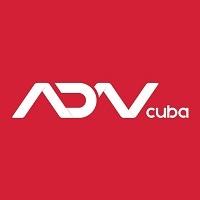 Author: ADN Cuba - independent audiovisual magazine on art, culture, human rights, LGBT and current issues about Cuba.
Share your thoughts on this article!