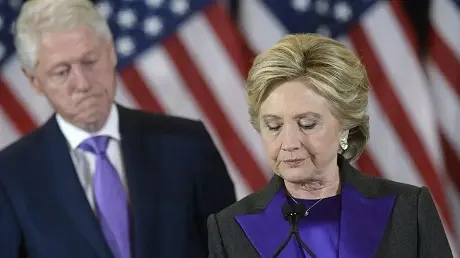 Is the Clinton Machine Whitewashing BLM?
The communist-linked organization is in serious trouble if it wants to continue receiving lavish donations from woke capitalists.
Black Lives Matter reaped $90 million in donations in 2020, according to "Impact Report" published by its central holding entity, the Black Lives Matter Global Network Foundation (BLMGNF). $60 million of that sum is unaccounted for. This has brought major publicity and potential legal problems for the Marxist organization. Suddenly, the controversial Democratic lawyer and Hillary Clinton loyalist, Marc Elias, appears as BLM's legal counsel of record. Minyon Moore, another staunch Clinton associate, is now listed in the group's filings as part of BLM's board of directors. The Clinton machine is out to rescue the communist movement from public shame and potential tax-related structural setbacks.
The Marxist organization, which was founded in 2013, was granted tax-exempt status by the IRS in December 2020 and given a 501(c)(3) classification (Tax ID # 82-4862489). $8.4 million was spent on operating expenses, $2 million was dedicated to the 2020 election vote production, and $21.7 million appears to have been spent for alleged "social justice" purposes by way of grant disbursements, according to the previously cited "impact report." The remaining 67% of the donations received during the 2020 socialist insurrection in America, or $60 million, was found nowhere in the BLMGNF 2020 short form 990 tax filing, as was revealed in a high-depth investigation conducted by the Washington Examiner.

Continue Reading …Is the Clinton Machine Whitewashing BLM?