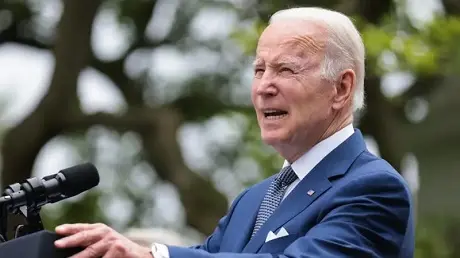 Biden's Americas Summit Opportunity
Will Biden stand his ground, or will he give in to socialist regimes and invite tyrants and human rights violators to the Summit of the Americas?
The Biden administration has a great opportunity to emphasize that democracy is the gold standard political system in the Western Hemisphere. The 9th Summit of the Americas, which is to be held the week of June 6-10 in Los Angeles, California, was poised to exclude most of the continent's non-democratic regimes. Certain Latin American leaders objected to the prohibition of the dictatorships in Cuba, Venezuela, and Nicaragua from the event and stated that they would boycott the conference if this occurred. The overarching dilemma for Biden is whether he will placate the left and invite these notorious human rights violators or will the U.S. firmly defend stated principles that bind hemispheric cordiality based on the practice of consensual modes of governance and free societies.
U.S. Assistant Secretary of State Brian A. Nichols stated during a television program on May 2 that "Cuba, Nicaragua, [and] the Maduro regime do not respect the Inter-American Democratic Charter, and therefore I don't expect their presence." When questioned on the specific case of Cuba, where during the 2015 Summit the Cuban dictator, Raul Castro, was invited, Nichols commented that, while it will ultimately be Biden's prerogative, he believes "the president has been very clear about the presence of countries that by their actions do not respect democracy — they will not receive invitations."

Continue Reading …Biden's Americas Summit Opportunity