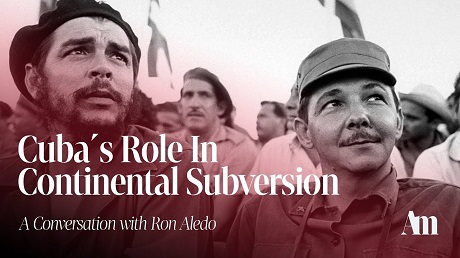 Cuba's Role in Continental Subversion: A Conversation with Ron Aledo.
El American had the opportunity to talk with Ron Aledo, former Central Intelligence Agency (CIA) and Defense Intelligence Agency (DIA) senior analyst contractor. A graduate of the United States Army Logistics School, the John F. Kennedy Special Warfare School (NC), and holder of a master's degree in International Relations, he has broad expertise in subject matters such as mass communications, influence operations, negotiations, public affairs, and opinion campaigns and political-cultural advisory, foreign intelligence and counterintelligence operations, and communications strategies.
Ron Aledo served as senior intelligence advisor to the Afghan National Police, acting as the personal envoy to the Afghan general in charge of strategic analysis. Additionally, he prepared intelligence memos for White House Officials including DHS Secretary Janet Napolitano, served as liaison with foreign government agencies, as well as developing a host of advisory functions with multinational corporations on security matters.

Continue Reading …Cuba's Role in Continental Subversion: A Conversation with Ron Aledo