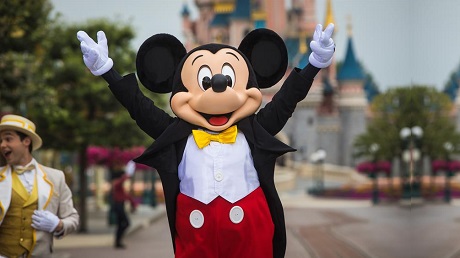 From Mickey to Mao: Disney and Critical Race Theory.
Mickey Mouse has gone communist. The Walt Disney Corporation (Disney) has fully embraced the liberticidal Critical Race Theory (CRT) and is aggressively implementing its doctrine through a corporate indoctrination scheme. Thanks to brave whistleblower employees who have come forward providing testimony and documentation, Disney's woke transmutation is no longer a matter of secrecy and shadow inculcation. It is openly one where cultural Marxist proselytism is embedded in company policy.
Christopher F. Rufo, a documentary film director, contributing editor at City Journal and a senior fellow at the Manhattan Institute, was approached by numerous Disney employees who provided hefty first-hand information about the fused corporate and ideological activism of this iconic American entertainment and mass media conglomerate. This monumental empire founded in 1923 by Walter Elias Disney, a stanch anticommunist, has become a dogmatic exponent and practitioner of Neo-Marxism's CRT and Gender Ideology (GI). One of Rufo's May 7th tweets which read "The Walt Disney Corporation claims that America was founded on 'systemic racism,' encourages employees to complete a 'white privilege checklist,' and separates minorities into racially-segregated 'affinity groups'," gave us an insight into the magnitude of this scandal.

Continue Reading …From Mickey to Mao: Disney and Critical Race Theory