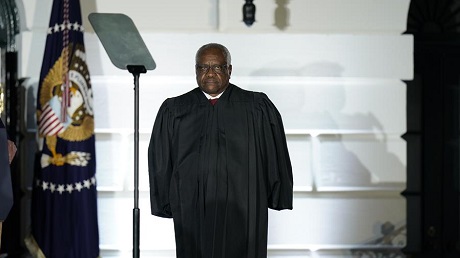 Justice Clarence Thomas, Common Carriers, and the Regulation of Big Tech.
A recent case before the United States Supreme Court, Biden v. Knight First Amendment Institute, did not bring a direct legal victory for the appellee. The case was remanded to a lower court with instructions by the Court to dismiss the case as moot, meaning that it is no longer a live controversy. Justice Clarence Thomas, however, issued an opinion in that case on May 5th that may point the way for an ultimate solution to remedying Big Tech censorship.
The lawsuit brought about by The Knight First Amendment Institute, a digital defender of free speech, which began in 2017 and involved then-President Trump's blocking of critical Twitter comments from his account, has brought to surface a most pressing issue that far exceeds the initial factors of the lawsuit. Twitter, Facebook, and Google (Big Tech) are censoring free speech, specifically political, scientific, and religious. The intolerant practice of deplatforming from major social media networks has signaled a challenge to politicians on how best to grapple with this most dangerous threat to a free society.

Continue Reading …Justice Clarence Thomas, Common Carriers, and the Regulation of Big Tech