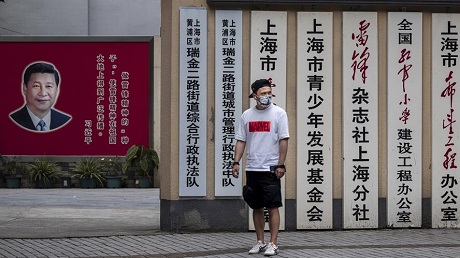 China Will Reap Afghanistan's Wealth.
Afghanistan is a land of paradox. It is a very poor country, yet at the same time, quite rich. This, one of the most egalitarian places in the world, is sitting on an estimated $3 trillion in untapped natural resources, according to the former Afghan Mines Minister Wahidullah Shahrani and reported by Reuters. Communist China, the Taliban's financier via its enabler Pakistan, will reap Afghanistan's wealth.
Copper, iron, lithium, and rare earth metals are some of the minerals which abound in Afghanistan. While these resources have been identified but not fully explored or evaluated, in geological terms, they are considered "undiscovered". The Soviet Union, during their occupation, did ample research and provided surveys that members of the Afghanistan Geological Survey stored. Moscow had the intention of expropriating these riches. The pullout and the impending collapse of the USSR put an end to those aspirations.
Continue Reading …China Will Reap Afghanistan's Wealth