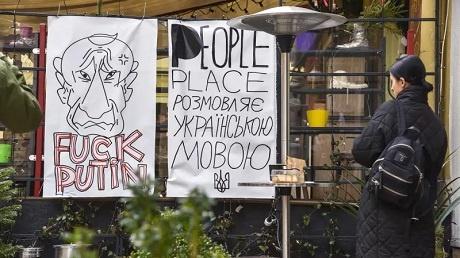 What Military Help Must America Now Give Ukraine?
Cowardice only fosters aggression from your enemies.

AUTHOR JULIO M. SHILING 03.05.22 3 MINUTE READ
The Russian invasion of Ukraine has borne out an ensemble of World War II characters. Volodymyr Zelensky is impressively Churchillian. Vladimir Putin is staunchly Hitlerian. Joe Biden is Neville Chamberlain, pure and simple. The preemptive blunders made by the Free World that potentially could have averted Putin's latest territorial overreach, enter the realm of a betrayal. Complying with the 1994 Budapest Memorandum, committed the United States and the United Kingdom with defending Ukraine's sovereignty. At this point, what must America do now to help Ukraine?
There are a series of measures which the United States could do. These actions should remain in effect whether Ukraine loses its independence and is occupied by Russia. In other words, should the Putin regime cause the collapse of the free Ukrainian state, a resistance insurgency will likely spring forth...