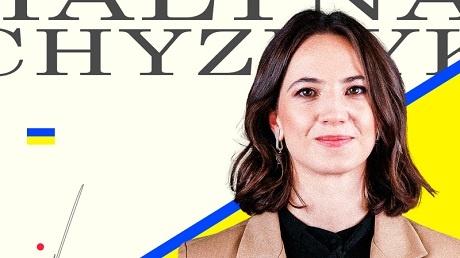 Ukraine Is 'Fighting for Western Civilization': Ukrainian Activist Halyna Chyzhyk.
While confident Ukraine can win the war against Russia, activist considers it crucial for the West to provide more weapons and anti-aircraft equipment.

AUTHOR JULIO M. SHILING 05.09.22 3 MINUTE READ
Pro-judicial reform activist Halyna Chyzhy of Kyiv's Anti-Corruption Action Center discussed with El American the situation in Ukraine since Russia's invasion.
Chyzhyk said she is confident that Ukraine will win the war against Russia, but explained that for that to happen, more collaboration from allies in the West is urgently needed. Although Ukraine has managed to maintain control over their capital, Kyiv, the activist warned that no one in Ukraine will be safe until they receive "heavy weapons" and equipment to protect the skies from Russian Army airstrikes.
"Now, the battlefield is in the eastern part of Ukraine, so Kyiv and the outskirts of Kyiv are not threatened by the Russian Army at the moment, but only two hours before this conversation, Russian missiles hit areas in Lviv, which is a city in the west of Ukraine," Chyzhyk said. "[The same] in Odessa, Dnipro, and other Ukrainian cities. Basically, you cannot be safe in Ukraine. Anywhere in the country, you are threatened because you don't know where the next Russian missile will point."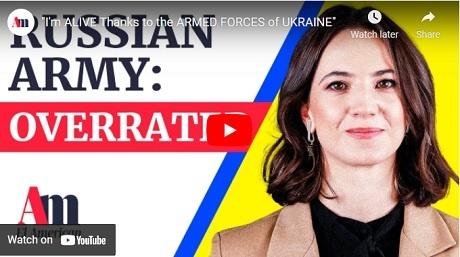 The activist believes that the Russian Army, known as the second largest and most powerful in the world, "is overrated," while that of Ukraine, which has withstood two months of war against Russia without giving up any parts of its territory, "is underrated": "I am alive thanks to the Armed Forces of Ukraine, that's true, and so are hundreds of Ukrainians who can sleep safely because our Armed Forces are defending us."
Halyna Chyzhyk acknowledges "crucial" role of the West
Although the West expected Kyiv to fall three days after the invasion, Chyzhyk "can assure that Ukraine and Ukrainians will win this war," and that this is something "everyone knows" in her country. The only uncertainty, according to the expert, is what price they will have to pay for achieving that victory...